Please do not distribute – only for your preparation of the concert:
LINKS
FORMS
Spring Concert – FUNDRAISING GOALS:
Orchestra Benefactor Skate Factory Party
to be held at the Skate Factory- May 2018 6:30- 9:00 PM for all students who found at least one benefactor of $100 or more!!!  Student names will be posted at the entrance!  Party will include ONE FREE SKATE AND PIZZA AND SODA!!!
TOP CLASS FUNDRAISER
TOP FUNDRAISING CLASS:  We hope that classes will be on board for this exciting fundraising effort!  Mr. B will be determining how to award a TOP FUNDRAISING CLASS PRIZE.
TOP FOUR STUDENT FUNDRAISERS
GIFT CARDS-:   TBA AT ORCHESTRA SOCIAL!!!
There will be a few companies that may be giving Gift Cards or Gift Certificates en lieu of sponsorship packages.  If so, they will be designated by OPUS as rewards for the higher fundraisers and will be awarded either at the Skate Party or at the Awards Banquet.
STUDENT WINNER OF THE MOST FUNDS RAISED:
The biggest reward of all will be awarded to the top (minimum of $1,500.00 or more raised) fundraiser: TBA AT ORCHESTRA SOCIAL!!!
We would like to encourage as many as possible to participate!!!
Our final deadline is: April 30, 2018
All benefactor packages / donations need to be turned in by this date so we can arrange for programs and awards.
Many thanks  for your support!!
Musically,
Mr Ballinger 
CURRENT EVENTS
ADAM EZRA MEMORIES MAY 2016
END OF YEAR ORCHESTRA PARTY!!
WHEN: 
WHERE:
WHAT: We're going to have an Ice Cream and DANCE PARTY!!! Get ready to groove with our DJ guided event! Also, there will be a PHOTO BOOTH to take really FUN WACKY PICS!! You will receive your photos at the event. UNLIMITED PHOTOS WELCOME!!   There will also be Pizza, desserts, punch and our traditional ORCHESTRA SLIDESHOW!!
SOLO  & ENSEMBLE-
APP DEADLINE: OCTOBER 5,  2017
Chamber Students: Required
Advanced and Beginning:  Recommended
We are excited for all intermediate to advanced students to participate in our  upcoming adjudicated festival day:
November 18, 2017.  Please click on our link to the application for all solo and ensembles preparing for this special event. Application fee: $10 per student, for solos and $8 per student  for ensembles.  Thank you!
TEAM RETREATS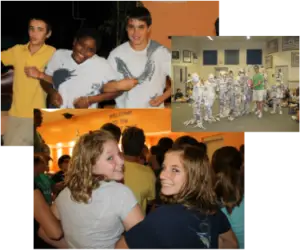 ADVANCED ORCHESTRAS: GET READY FOR OUR TEAM RETREATS!
OC TOBER 4TH- 3:00-8:30pm STORM GROVE ADVANCED ORCHESTRA
OCTOBER 5TH- 9:00am-4:00pm OSLO ADVANCED ORCHESTRA
We're looking for a fun time with a lot of TEAM BUILDING ACTIVITIES as well as rehearsal time.  YES, THIS IS A REQUIRED/GRADED EVENT.Two requests we have to make this event even more fantastic:
1.  EVENT MONITORS: We need more help during our event for Parent Monitors!  We are going to have a blast! Tell them they'll have lots of CAMERA time to shoot plenty of memorable and ridiculous moments of you to share with others for a very long time!  We also welcome their wisdom, observations and feedback to help you all grow as players and persons!  Parents really have fun with us at this event!
Please have them volunteer their help at: CHARMS  USERNAME: OsloMSOrch  PASSWORD: Your student ID#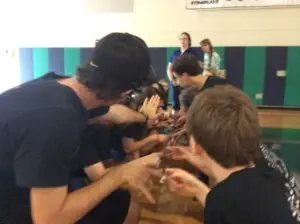 2. TEAM RETREAT POTLUCK: Families are also welcome to attend our end of the event POTLUCK! We will have lots of yummy food!!! Speaking of food… We need more FOOD DONATIONS especially MAIN DISHES to help make this possible for you. So please have your parents signup on the EVITE they received OR email us at: opusvb@gmail.comLooking forward to a fun weekend with you all!
Mr. Ballinger
Have a question?