PRIVATE STRING LESSONS 2022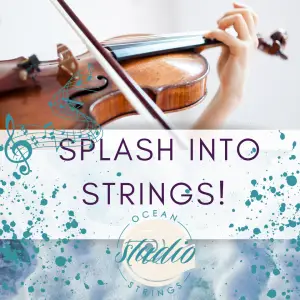 Hello Orchestra Families!
Welcome to a new year of music-making! Many have asked how to excel and inspire their child's orchestra experience through private string lessons.
We HIGHLY encourage seeking a qualified teacher to establish excellent playing habits, postures, and techniques needed in the Orchestra classroom.  Personal one-on-one attention is invaluable to this process.

---
Here is a list of approved local String Teachers/Artists:
Violin/Viola:
Cello/Bass:
Piano: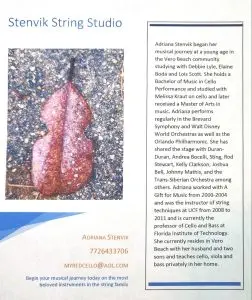 DIRECTOR'S NOTES:
CONDUCTOR: "Well is it any better?"
CONCERTMASTER: "I wouldn't say its better, but its definitely more confident!"- Peter Mountain BBC Orchestra– After a one hour coaching sectional session.
In a 5 period school day of 140 orchestra students we are able to accomplish much as an ensemble.  However, for students who would like to be more dedicated to the art of string playing— private one on one lessons with a local area string teacher are highly recommended!!!
Private lessons will contribute to the excellence of the orchestra and the enjoyment of string playing in general. Private coaching can greatly improve the way students practice at home and attain weekly goals.  Students who receive private lessons are also more focused in class and we can accomplish much more as a group.  Lessons are very affordable and teachers are happy to work out monthly and/or semester plans.  Please let me know of your interest and/or feel free to contact the recommended teachers listed on this page.
Musically, Richard Ballinger